Samsung has unveiled the latest Samsung Galaxy Z Fold 5, the fifth generation of its premium folding flagship phone. Now accepting pre-orders before the official launch on August 11th.
The new Galaxy Z Fold 5 was unveiled at the Samsung Unpacked event with a thinner and lighter design, a smaller gap when closed, a brighter display, and a faster Snapdragon 8 Gen 2 processor.
Fold 5 is merely a minor refinement of Fold 4 from the previous year, an incremental improvement over Fold 3. Samsung does not stray too far from the fundamentals; this is still a powerful, multitasking phone/tablet hybrid with the capabilities of an entry-level laptop.
This year, Samsung has reduced the phone's thickness by 2.4mm and the weight by 10g. The Fold 5 can now fold nearly completely flat, eliminating the hinge-side gap between the two halves. Overall, the outcome is a slightly sleeker-feeling phone that should be less susceptible to collecting dirt and dust, especially when wrapped in a case.
Additionally, there are some intriguing new case designs to consider. There is a case with a built-in kickstand that can be exchanged for a flexible strap for better grip and accommodates the S Pen stylus much more neatly than before.
Where 

to 

order 

the Samsung

Galaxy 

Z 

Fold 

5 

in a

dvance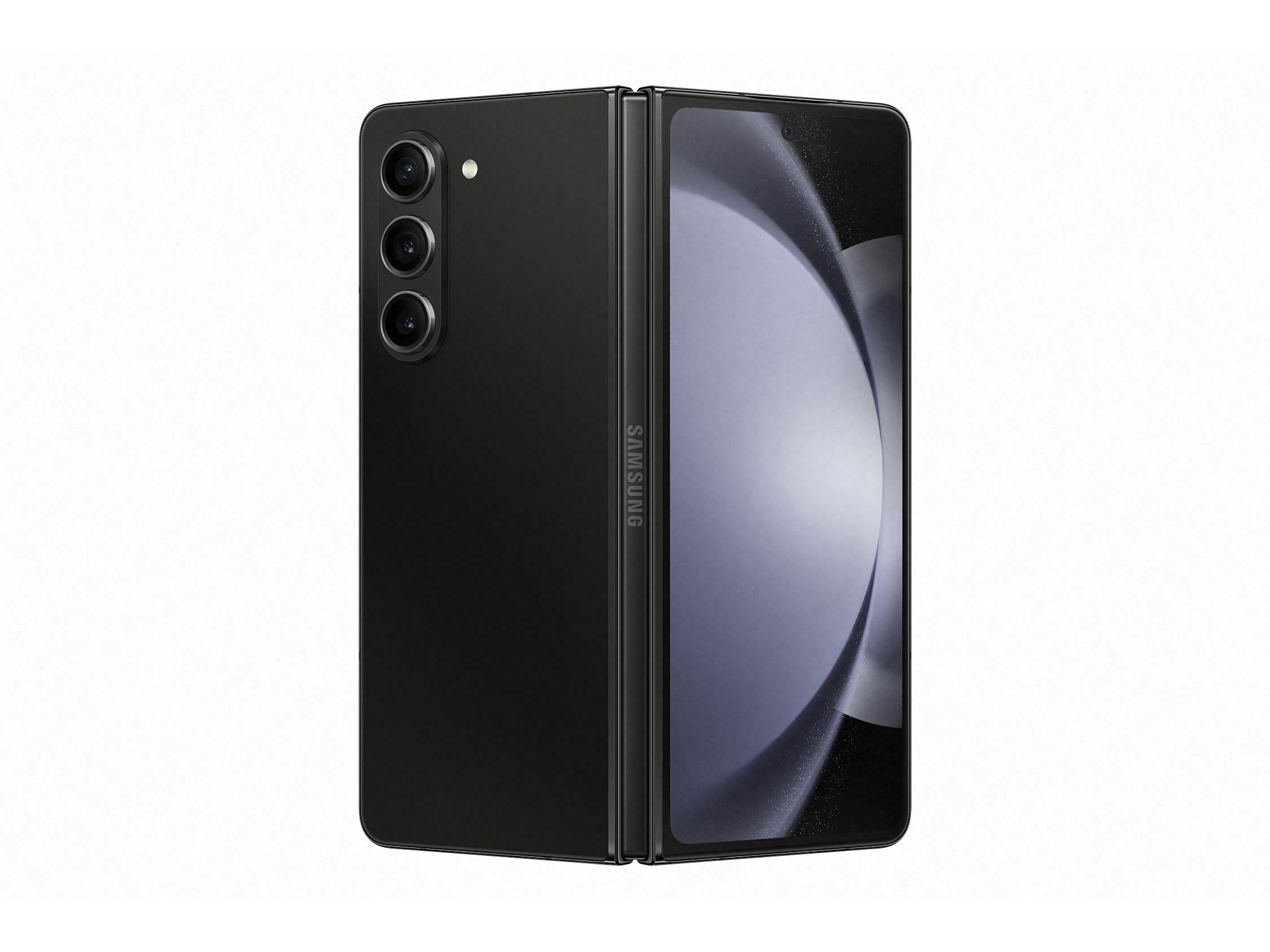 Specification
Main display: 7.6in AMOLED, 120Hz
Cover display: 6.2in AMOLED, 120Hz
Dimensions (folded): 67.1mm x 154.9mm x 13.4mm
Dimensions (unfolded): 129.9mm x 154.9mm x 6.1mm
Weight: 253g
Camera (rear): 12MP ultrawide, 50MP wide, 10MP telephoto
Camera (front): 4MP
Camera (cover): 10MP
Processor: Snapdragon 8 Gen 2 for Galaxy
RAM: 12GB
Storage: 256GB / 512GB / 1TB
According to first impressions, this year's incremental update to the Samsung Galaxy Z Fold is thinner, lighter, brighter, and faster. The phone's thickness and weight have been reduced to 13.4mm and 253g, which barely alters its appearance but is noticeable when held in the hand.
The 7.6-inch main display can reach 1,750 nits of maximum brightness — the same as the S23 Ultra — enhancing the screen's performance and readability in direct sunlight. Aside from that, the display remains unchanged: it employs a Dynamic AMOLED 2X panel with an adaptive 120Hz refresh rate. The resolution is maintained at 2,176 by 1,812 pixels.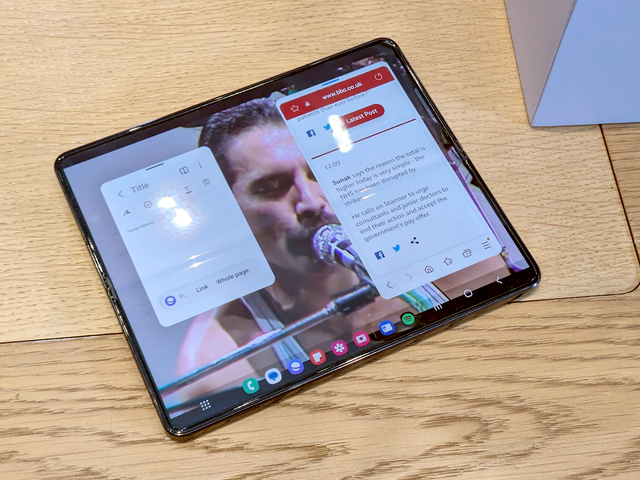 A trio of wide, ultrawide, and 3x optical telephoto lenses with 50MP, 12MP, and 10MP resolutions appear to be the same as on the previous model. The battery capacity is still 4,400mAh, but the chipset and cooling improvements will affect the battery's efficiency.
So, what is the actual novelty here? Not a great deal and probably not enough to convince Galaxy Z Fold 4 owners to upgrade. This year's Fold is another light-touch update, a nip and tuck to keep Samsung's flagship foldable competitive with new rivals such as the Google Pixel Fold.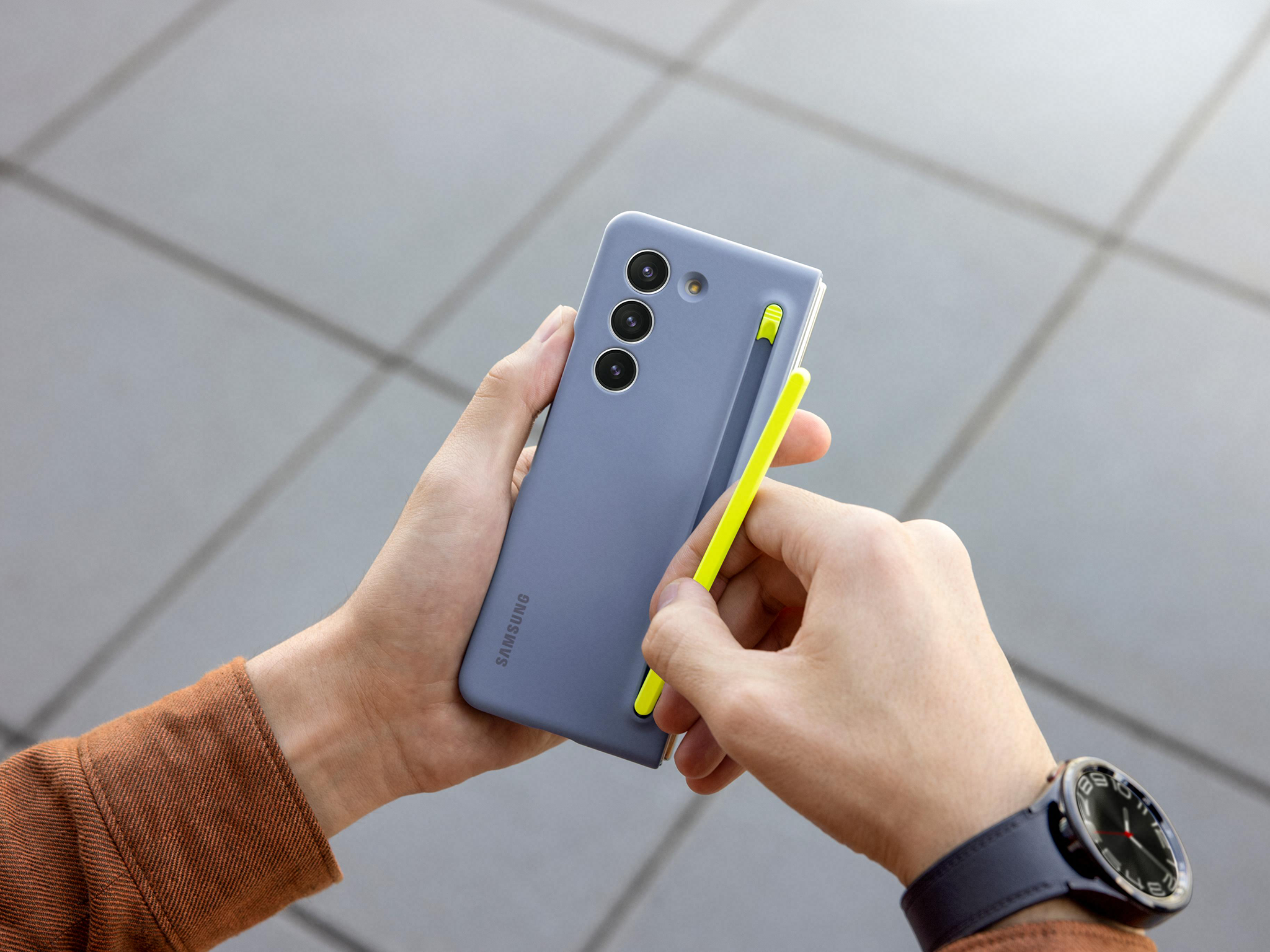 The most noticeable improvement is the reduced hinge gap, which means that both sides are nearly flush with one another when the phone is closed. The outcome is a much tidier-looking device; the redesign should also prevent pocket and purse debris from entering the phone and potentially damaging the flexible display.
Despite the improved hinge, the phone's IPX8 rating remains unchanged. This means it is not rated for dust resistance but can withstand 30 minutes of submersion in 1.5m of water.
Understandably, the Galaxy Z Fold 5 wasn't the main attraction at this year's Samsung Unpacked, given that it features only minor enhancements. The Galaxy Z Flip 5 has received the most significant enhancements.
This incremental, iterative approach to updating the Galaxy Z Fold series may soon be altered. Samsung's groundbreaking foldable device debuted in 2019 and was virtually unopposed until the Oppo N2 and Honor Magic Xs appeared.
Recently, Google's Pixel Fold has crashed the foldable party. Massive, all-encompassing, $1,749 smartphone tablets will likely remain a niche market for some time, but the additional competition could be just what Samsung needs to advance the Fold series.
The Galaxy Z Fold 5 is available for pre-order in three colorways – icy blue, cream, and phantom black – and two online-exclusive colors – blue and grey.