Meal-planning is one of the best ways to achieve and maintain weight loss objectives.
However, finding the time and energy to plan healthy meals that meet your preferences and nutritional needs cannot be easy.
Fortunately, various apps make meal-planning — and possibly weight loss — considerably more achievable.
Here are the ten best meal-planning apps currently available.
A Brief Overview of the Best Meal-Planning Apps
Factors to Consider Best Meal-Planning Apps
Customizability. Apps are chosen based on their ability to be customized.
User-friendliness. Numerous meal-planning apps have comparable functionality but vastly different user experiences. When choosing a meal-planning app, user-friendliness is taken into account.

Preset recipes and menus. Some meal-planning apps include predefined recipes and menus, while others require users to create them. We have indicated where preset recipes and menus are and are not available.
Nutritional data. All of the meal-planning apps listed here have the option to display nutritional information. However, some have a more extensive database of nutrients than others. If nutrition information is essential, note which apps have the largest databases.
Pricing
We've selected meal-planning apps suitable for all budgets. The following guide provides a quick overview of pricing:
$ = $3.00 or less per month
$$ = $3.01–$5.00 per month
$$$ = more than $5.00 per month
StoryMag Experts Picks the best Meal-Planning Apps for You.
Mealime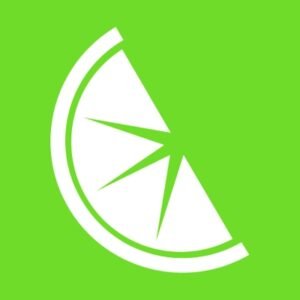 Price: $
Grocery list: yes
Recipe database: yes
Nutritional data: yes, but only in the paid version of the app
Mealime provides easy-to-use, customizable meal plans tailored to your diet, excluding foods you dislike. This application is the best for budget planning due to its extensive, free features.
During setup, the app incorporates your diet preferences and food allergies into your meal plan, making it easier to adhere to dietary restrictions.
After entering your preferences, various recipes with full-colour photos, simple instructions, and an organized grocery list are displayed. In addition, each recipe requires less than forty minutes to prepare.
The app also allows you to utilize your ingredients by filtering recipes based on the ingredients you enter. In addition, you can use the meal-prepping feature to prepare meals in advance by adjusting the recipe's portion size.
Some recipes are unavailable in the app's free version. You cannot add recipes, set calorie preferences, view nutrition information, or save previously used meal plans unless you upgrade to the pro version.
The basic version is free, while the pro version is available for $2.99 monthly on iOS and Android.
✅ Pros
get started free of charge
all recipes take under 40 minutes to prepare
pro version is inexpensive compared with other meal-planning apps
❌Cons
Only the pro version includes nutrition information, calorie preferences, and customization options.
Many recipes are only available to the premium version.
Paprika
Price: $$
Grocery list: yes
Recipe database: no, recipes are added by the user
Nutritional data: yes, if the original recipe provides it
Paprika is primarily marketed as a recipe manager but has menu planning capabilities. This app is regarded as the best for organizing recipes because it features a browser extension that makes tracking your favourite recipes straightforward.
With Paprika, you are responsible for saving and entering recipes to create meal plans. It lacks its predetermined recipes and menus. Therefore, it is most suitable for those who can organize a meal plan with minimal assistance.
This application provides customized grocery lists and the ability to save web-based recipes. Additionally, Paprika detects when multiple recipes require the same ingredient and consolidates your shopping lists accordingly.
The application will keep your screen on while you work from a recipe. It can also recognize timer instructions within a recipe, allowing you to set cooking timers directly from the application.
This app's user interface may not be as straightforward to navigate as some meal-planning apps on this list. With browser integrations and a somewhat complex online user guide, this application may be difficult for some.
In addition, nutritional information is not always included in Paprika packaging. It will only pull nutrition information from the original recipe page or the information you manually enter.
If you are aware of the types of foods that meet your calorie requirements, this deficiency may not pose a problem. If you require additional assistance, a different app may be more suitable.
Unlike the other listed meal-planning apps, Paprika offers an unlimited free trial. The trial version allows you to save only 50 recipes and does not sync with the cloud, but all other features are accessible. Or, the app can be purchased for $4.99.
Desktop and mobile applications are available for Mac, Windows, iOS, and Android.
✅ Pros
makes grocery shopping easy with a consolidated list of ingredients pulled from all recipes you've saved
has browser integration for easy recipe saving
detects timers in recipes to make cooking easier
offers an unlimited trial version of the app
❌Cons
meal plans must be built on your own since the app doesn't offer templates
nutrition information is only available if found in the original recipe
the user interface may be more challenging to navigate
PlateJoy
Price: $$$
Grocery list: yes
Recipe database: yes
Nutritional data: yes
PlateJoy, owned by Healthline's parent company, creates customized meal plans based on your dietary preferences and weight loss goals for you and your family.
PlateJoy is a user-friendly app with stunning photos in full colour and a high degree of customization. You can sync each recipe's nutrition information with your Fitbit or Apple Health device to track your health goals better.
The application provides a Balanced plate badge that highlights available options. PlateJoy has determined that a recipe is nutritious; however, nutrition criteria for how a recipe meets the requirements for a Balanced plate badge are not readily available.
Nonetheless, this feature makes it simple to select healthy meals, so we consider it the best for guiding healthy meal selections.
PlateJoy generates personalized grocery lists and reduces food waste by allowing you to record the food already in your refrigerator or pantry. This way, you will not purchase duplicate items.
Depending on your location, you can also send your grocery list to Instacart for grocery delivery.
PlateJoy is relatively expensive compared to other meal-planning apps, which is its greatest drawback. It costs $12.99 monthly, $69 for six months, and $99 for a year's subscription. It is compatible with both Android and iOS.
✅ Pros
nutrition information is available for all recipes
personalize recipes displayed by selecting diet preferences, allergies, and home cooking equipment
balanced Plate badges help guide healthy choices
❌Cons
may be cost-prohibitive
recipes are limited to what's already available in the app; you cannot add your own
free trial is only 10 days and has limited functionality
Plan To Eat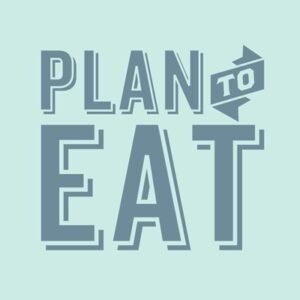 Price: $$
Grocery list: yes
Recipe database: yes, but limited to cooking challenges
Nutritional data: yes, if the original recipe provides it
Plan to Eat is a simple app that organizes your favourite recipes and creates meal plans.
It is accessible on iOS and Android and can be used on any desktop or tablet browser.
You can manually enter recipes or enter the URL of any online recipe. A limited number of recipes are available in the app and are only accessible as part of the free Cooking Challenges.
Otherwise, the app does not include a recipe database, making it a better option for those with a large collection of recipes or who enjoy searching the web for new ones.
If the entered recipes contain nutrition data, Plan to Eat will enter the information into the app. Recipe nutrition information can also be entered manually. The app will keep track of daily nutrients in a weekly calendar-style planner.
The addition of recipes will also generate an organized grocery list based on the saved recipes. The application combines similar ingredients and offers the option to create categories within the grocery list to facilitate shopping.
Unique to this app is the ability to share recipes and meal plans with family and friends, which may make it easier to achieve health goals as a group. It also provides cooking challenges that provide recipe inspiration.
Plan to Eat costs $4.95 per month or $39 per year, but you can try it for free for 30 days.
✅ Pros
fully customizable meal plans based on dietary preferences
when nutrition information is available, nutrient totals can be readily displayed in the calendar-style meal planner
option to share recipes and meal plans with friends and family to stay motivated
❌Cons
the free version is not available outside of the 30-day free trial
nutrition information is only provided directly from recipes added or if manually inputted
preset meal plans are not available
Yummly
Price: $$
Grocery list: yes
Recipe database: yes
Nutritional data: yes, but only in the paid version of the app
The virtual pantry feature makes it simple to avoid purchasing duplicate items and allows you to keep track of the food you've already purchased, making it the best option for reducing food waste.
The paid version of the application allows you to filter recipes based on their video content. This feature is beneficial for those wishing to improve their cooking skills or learn new techniques.
Full nutrition information for each recipe is also available in the paid version, calculated by Yummly using the USDA's nutrient database. Upgrade also grants you access to meal-planning features, such as a calendar for organizing recipes.
You can organize saved recipes into distinct meal categories, such as breakfast, lunch, dinner, and snacks, when you save them. You can also manually enter and save your own recipes.
The overall usability of Yummly is one of its major flaws. Although it is visually appealing, it is more complicated and difficult to use than comparable apps. If you lack technological expertise, it may not be the best option.
With a free 30-day trial, Yummly is available for $4.99 per month or $29.99 per year. It is accessible via the Yummly website and the iOS and Android platforms.
✅ Pros
recipe recommendations are provided based on your search history
recipe videos make it easy to learn a new cooking skill
virtual pantry tracks the food you have on hand, which can help limit food waste
❌Cons
meal-planning is only available in the paid version of the app
no free version beyond the 30-day free trial
original recipes accessible in paid version only
MealPrepPro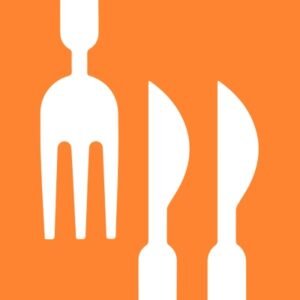 Price: $$$
Grocery list: yes
Recipe database: yes
Nutritional data: yes
MealPrepPro is an iOS app for meal-planning and preparation that is currently being tested for Android users.
You begin by selecting a meal plan, such as High Protein, Flexible, Pantry Staples, Mediterranean, Low-Carb, Keto, Vegan, Vegetarian, or Pescatarian.
You then enter your information to establish a calorie range based on your health objectives and activity level. Additionally, the application allows you to customize your dietary preferences, including allergies and dislikes.
The meal-planning feature allows you to select your preferred prep level and weekly meal count. You also have the option to add a partner with customized calorie needs to your plan.
MealPrepPro offers original recipes with comprehensive nutrition data, which is also tallied in the app to display daily nutrient intake.
The meal prep feature displays what to prepare and on which day, based on your weekly meal plan. Additionally, there is an integrated grocery list function.
In addition to the 7-day free trial, there is no free version of the application. The app costs $8.99 per month or $49.99 per year thereafter.
✅ Pros
new, original recipes are added weekly
easily view nutrition facts available for all recipes
meal prepping flexibility to fit your schedule
❌Cons
free version isn't available beyond the 7-day free trial
meal prepping may be overwhelming to people who prefer to cook single meals versus prep
not available for Android users (yet)
PepperPlate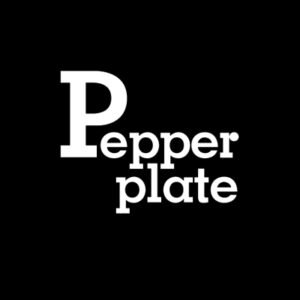 Price: $
Grocery list: yes
Recipe database: no
Nutritional data: no
Pepperplate is an app and website for meal-planning that requires the manual addition of recipes. It functions as a virtual recipe box that organizes your preferred recipes into categories that are convenient for you.
You begin by manually importing recipes or by copying URLs from supported websites. Then, you can organize your recipes into categories of your choosing.
After adding your recipes, you can add personalized menus and meal plans to a calendar-style planner with grocery lists.
However, grocery lists cannot distinguish between a sub-recipe (a recipe within a recipe, such as a seasoning blend) and a single ingredient, so you may need to add the sub-recipe ingredients manually.
Pepperplate is ideal for the experienced cook who has an extensive collection of recipes and is aware of their nutritional needs, especially if they are attempting to lose weight.
Keep in mind that this app does not include a calorie counter and does not have its own food database. In addition, you must enter recipes and menus through the web and not directly through the app.
The website is less user-friendly than the others on this list and may be difficult to navigate. Additionally, the app offers a 14-day free trial, after which a $2.99 per month or $32.99 per year subscription fee is required.
✅ Pros
shopping list can be separated by category or by recipe
no extras keeps it simple for tracking and organizing recipes
❌Cons
free version isn't available beyond the 7-day free trial
manual recipe entry required
Prepear
Price: $$$
Grocery list: yes
Recipe database: yes
Nutritional data: yes
Prepear provides the convenience of a pre-set database of recipes in addition to manual and online input options.
After creating an account, you can begin by browsing the Prepear database of recipes. This may make the app difficult to use.
Aside from that, the app is user-friendly and allows you to filter recipes based on taste preferences, allergies, cooking time, and international cuisine options. You can create your own meal plan or purchase one of the many food blogger meal plans available on the website.
Additionally, each recipe includes a complete nutrition breakdown. Upon completion of your meal plan, you can also access customized shopping lists.
This app's social media component allows you to share photos of your culinary triumphs (and failures) with your friends and family.
Many of the available recipes in the app's database are suitable for children, making it ideal for family meal-planning.
The primary disadvantage of Prepear is the monotony of meal options within its recipe database; when more than one or two filters are applied, there are very few menu options. However, this disadvantage can be mitigated by adding your own recipes.
Prepear has a free option with limited features, or you can pay $119 per year for a Prepear Gold membership with unlimited access to meal plans, cook mode, and no ads.
✅ Pros
abundant kid-friendly recipes
complete nutrition information for all recipes
stay connected with social media integration
❌Cons
no option to pay as you go; you must purchase a year upfront to get the Prepear gold features
limited recipe database when multiple filters are turned on while searching
Eat This Much
Price: $$$
Grocery list: yes
Recipe database: yes
Nutritional data: yes
Eat This Much is the ideal combination of a calorie tracker and a meal planner.
After registering, you enter personal information such as your height, weight, and health objectives. The app then calculates a macronutrient range, which you may adjust as you see fit. Additionally, you can indicate your preferred diet and any food allergies.
It contains a database of recipes, basic foods, and popular restaurant menu items with complete nutrition data. You have the option of manually entering your own recipes and foods if you cannot locate them in the predefined index.
You have the option of manually creating a meal plan or letting the app generate one based on your previously entered meal preferences. With the ability to generate a meal plan even in the free version, this app is our top pick for simple meal-planning.
This app's barcode scanner is a distinctive feature that scans food items directly into your account.
To create a meal plan for more than a single day, however, you must purchase the premium option. Also unavailable on the free plan are grocery lists and grocery delivery.
Eat This Much is compatible with iOS and Android devices. The monthly premium option is $4.99 if billed annually and $8.99 if billed monthly.
✅ Pros
easily generate a meal plan with the click of a button
scan packaged food barcodes to add to your plan
view nutrition information for recipes
paid version offers grocery lists and grocery delivery
❌Cons
limited functionality in the free version
Lose It!
Price: $$
Grocery list: no
Recipe database: yes
Nutritional data: yes
Lose It! is primarily a calorie and macronutrient tracker, though the premium version does include meal-planning features.
You begin by entering your personal anthropometric data and activity level to calculate a target calorie range. The app then estimates how long it will take you to reach your desired weight based on the calorie level you select.
The timeline feature may be beneficial for those who are motivated by seeing their progress over time, as it can be accessed frequently.
The free version allows users to add their own recipes to meal plans. You can also add foods to the database by scanning their barcodes. To access additional meal-planning features, you must upgrade to premium.
This app excels at tracking your eating habits and weight loss, but its primary function is tracking. One of its major drawbacks is the absence of automatic, customizable grocery lists to complement meal plans.
It is accessible on both iOS and Android devices and is free to use. The premium version for maximum features costs $39.99 per year.
✅ Pros
track weight loss progress over time with a visual graph
choose from an extensive recipe database or scan a barcode to enter foods into your plan
easily track daily nutrient intake
❌Cons
no option to pay monthly if you want premium features
limited meal-planning functionality
Comparison
| | | | | | |
| --- | --- | --- | --- | --- | --- |
| Apps | Price | Recipe database | Grocery list | Nutritional data | |
| Mealime | $ | yes | yes | yes, but only in the paid version of the app | |
| Paprika | $ | no, recipes are added by the user | yes | yes, if the original recipe provides it | |
| PlateJoy | $$$ | yes | yes | yes | |
| Plan to Eat | $$ | yes, but limited to cooking challenges | yes | yes, if the original recipe provides it | |
| Yummly | $$ | yes | yes | yes, but only in the paid version of the app | |
| MealPrepPro | $$$ | yes | yes | yes | |
| Pepperplate | $ | no | yes | no | |
| Prepear | $$$ | yes | yes | yes | |
| Eat This Much | $$$ | yes | yes | yes | |
How To Chose the Best Meal-Planning App
There are so many meal-planning apps available that it can be difficult to choose one. However, due to the availability of free trials and versions, you can test multiple apps to determine which one works best for you.
Consider the following factors when making a decision:
Recipe Data: Choose an app with a built-in recipe database if you have trouble finding healthy recipes, are unsure of what you should be eating to meet your goals, or simply lack the time to search for recipes.
Nutritional information: If your objective is to improve your nutrition intake or manage your weight, you should choose an app that includes nutritional information in its recipe database.
Cost: Apps for meal-planning are available at a variety of price points. Prior to committing, evaluate the pricing structure to determine the app that best fits your budget.
Simplicity of use: A meal-planning apps is only useful if it is simple to use. Download the application for a free trial before purchasing the premium features.
Conclusion
Sticking to your diet and achieving your weight loss objective can be challenging, but technological assistance can make it much simpler.
There are numerous meal-planning apps available to support your weight loss journey, each with unique features and options.
You have the best chance of success if you choose the diet that fits your personality and specific health goals the best.
In the end, the best meal-planning app, or weight loss strategy in general, is the one that you can actually adhere to.