Since our summers have been warmer than normal, and there have even been a few record-breaking heatwaves, wild swimming is becoming more and more popular in the UK.
As the weather gets warmer, popular beach spots like Bournemouth and Brighton get crowded and pricey. Wild swimming spots, on the other hand, let you avoid the crowds and enjoy what are often beautiful surroundings.
Even better, you can swim and stay the night at some of the UK's most peaceful places, like the beaches of Cornwall or the lochs in Scotland.
To help you find the best place to swim with beautiful views this summer, we've put together a list of the UK's best wild swimming stays.
These 13 places are great for a vacation. You can glamp at a private lake or stay in a house by a relaxing river. Don't forget to bring your swimwear!
Read More:  9 Top Vacation Spots in the UK for families.
Best Wild Swimming Stays in the United Kingdom
Pheasant Hut, Norfolk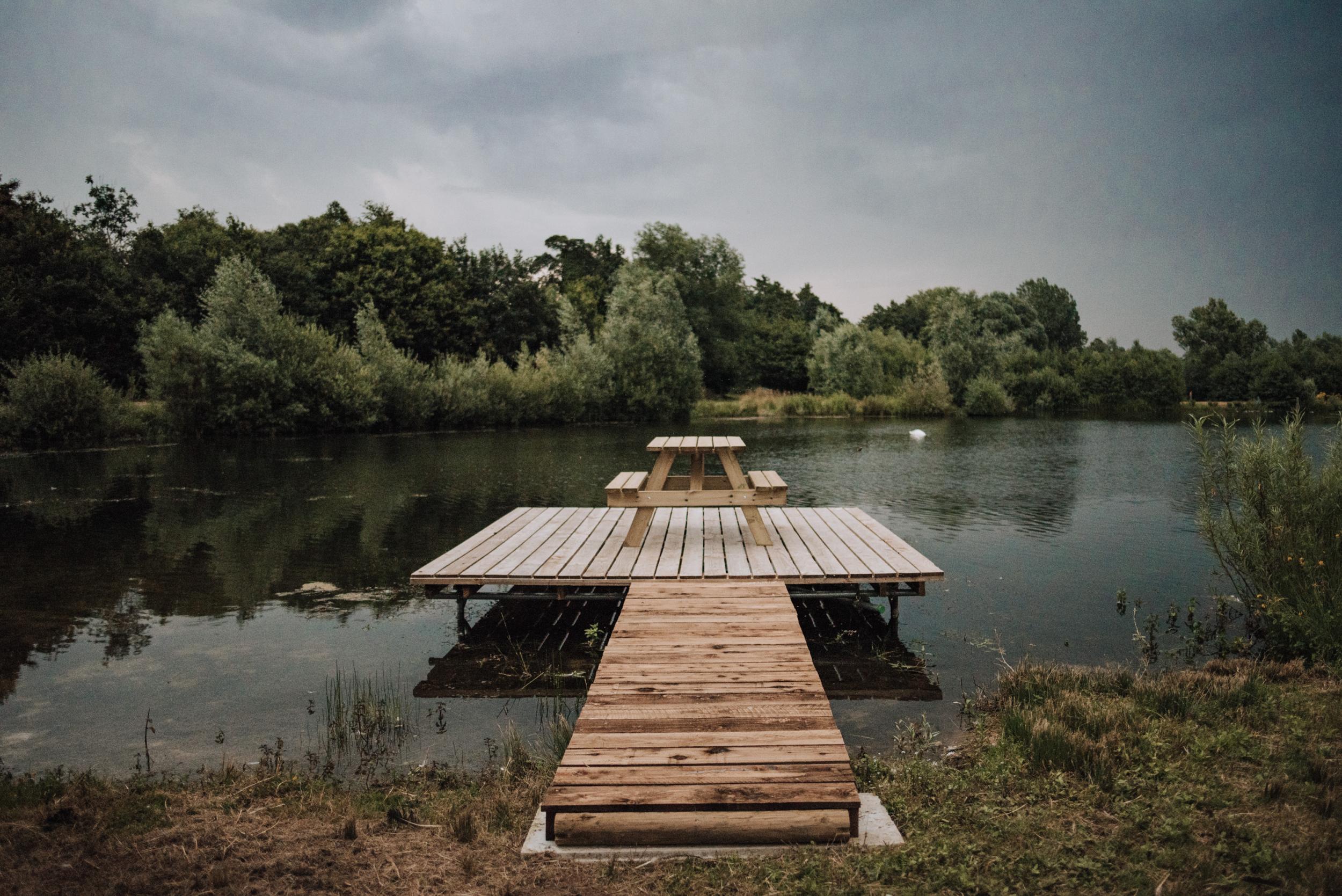 You can jump right into the cool water of the eight-acre lake in the middle of Wild With Nature, an organic farm with six shepherd's huts for you to stay in. The Pheasant Hut is our favorite. It's a cozy bunker for two people with a view of the lake and an inviting wooden platform. Want to get warm after swimming? You can reserve the "roving hot tub" at the farm for £30 a night.
The price starts at £130 per night for a two-person room.
Troytown Farm, St Agnes, Isles of Scilly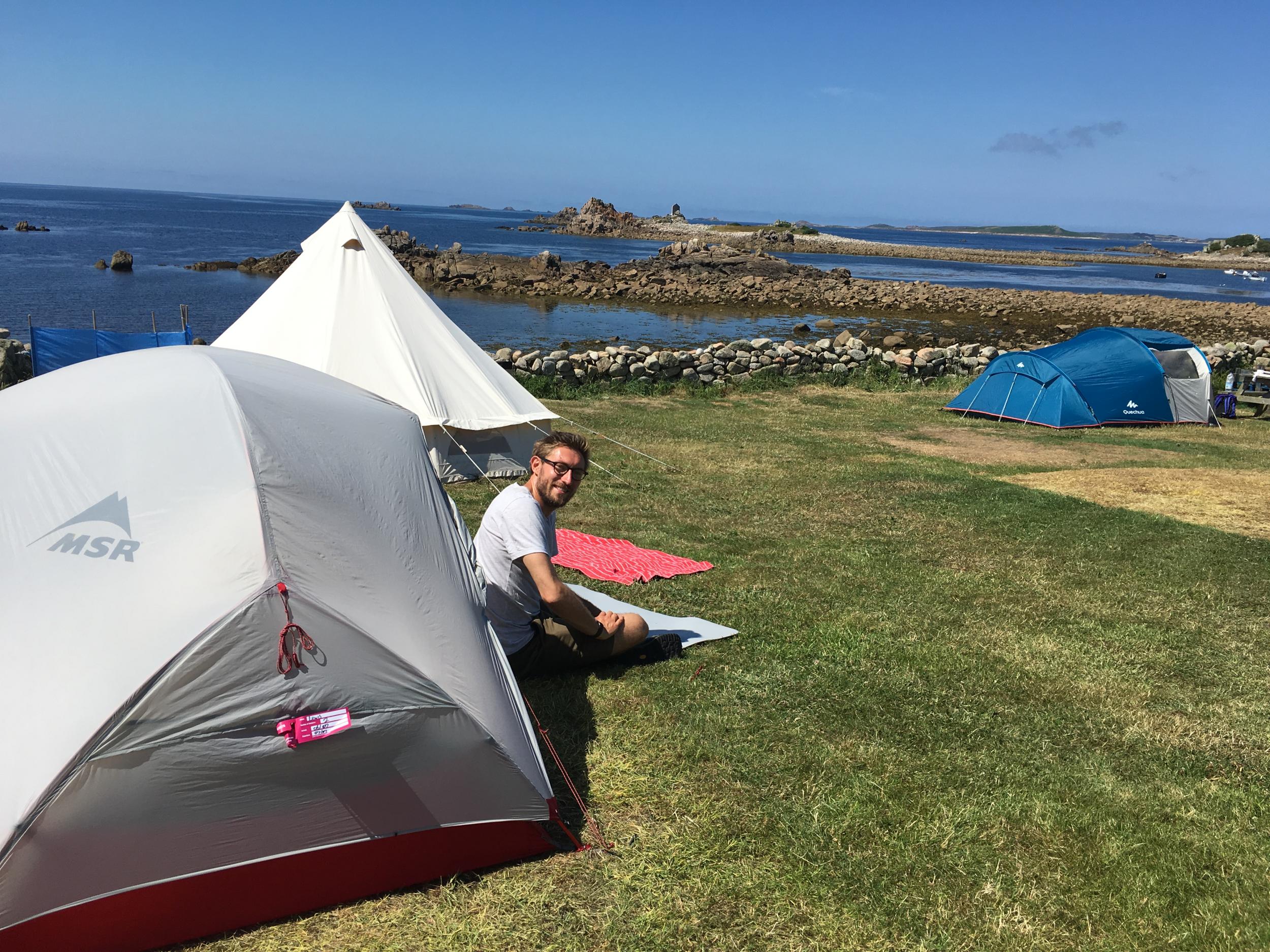 If you want to wake up, unzip your tent, and jump right into the ocean, camp on Troytown Farm. There is a grassy camping field that goes all the way to the Atlantic. St. Agnes is one of the Isles of Scilly, which are off the coast of Cornwall. It is a car-free island where people spend their days swimming in the sea or getting SUPs and kayaks from St. Agnes Watersports, which is right next door. You can also swim to the island of Gugh, which is connected to St. Agnes, by a sand bar when the tide is low.
The cost of a night's stay is £12 per person and £6.50 for children.
One Cat Farm, Ceredigion, Wales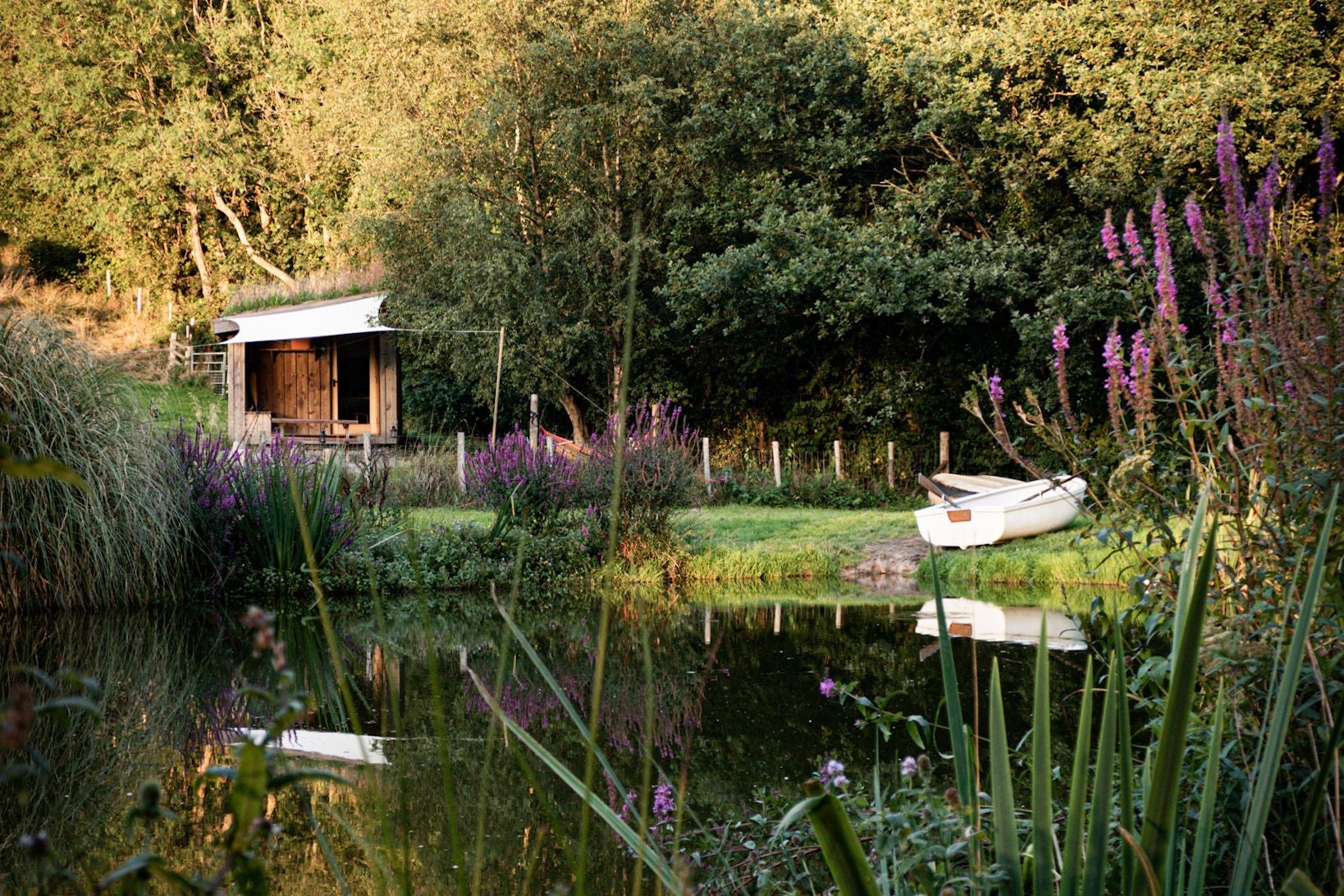 Four cozily constructed wooden houses make up One Cat Farm in north Wales, which also has a lily pad-lined swimming pond. The site was named for Mogul, the ginger tabby cat, which was the first animal to live there. You can swim, row, or warm up in a wood-fired outdoor bath after a swim. Aberaeron South Beach is only a five-minute drive away if you want to swim in cold water.
Cabins sleeping two cost £165 for two nights
Myrtle – the SShepherd'sHut, Wye Valley, Wales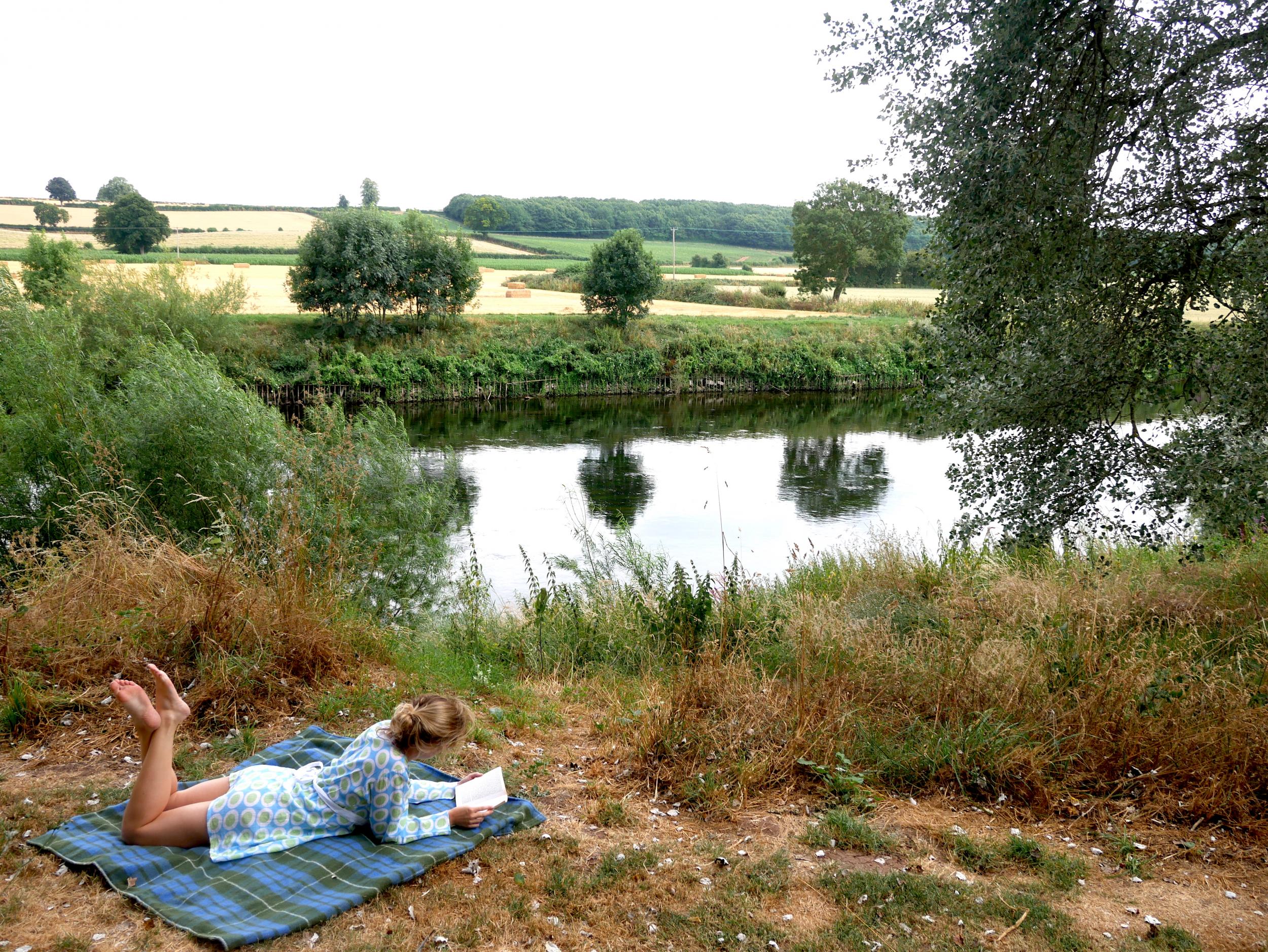 This small but perfectly formed sshepherd'shut has everything neatly put away. Myrtle, which has a Moroccan theme, is tucked away in a little Welsh meadow with views of the River Wye. There is a walk that goes straight down to the water and has a rope to help you get in and out. After swimming, you can take a hot shower, and there's a grill where you can cook dinner by the river when you're hungry.
Rooms start at £105 per night, sleeping two people
FFarr'sMeadow, Dorset
A green field surrounded by trees and the gurgling water of the River Stour This is the best kind of old-fashioned camping. At Farr's Meadow, you can only camp in a tent. There are good showers and compost toilets in old horse boxes that have been turned into campsites. Take a slow morning swim in the river. Camping can also set you up for fishing if you'd like to catch your food to cook over a fire in the evening.
For a pitch sleeping two, prices start at £35 per night
Ditchling Cabin, Sussex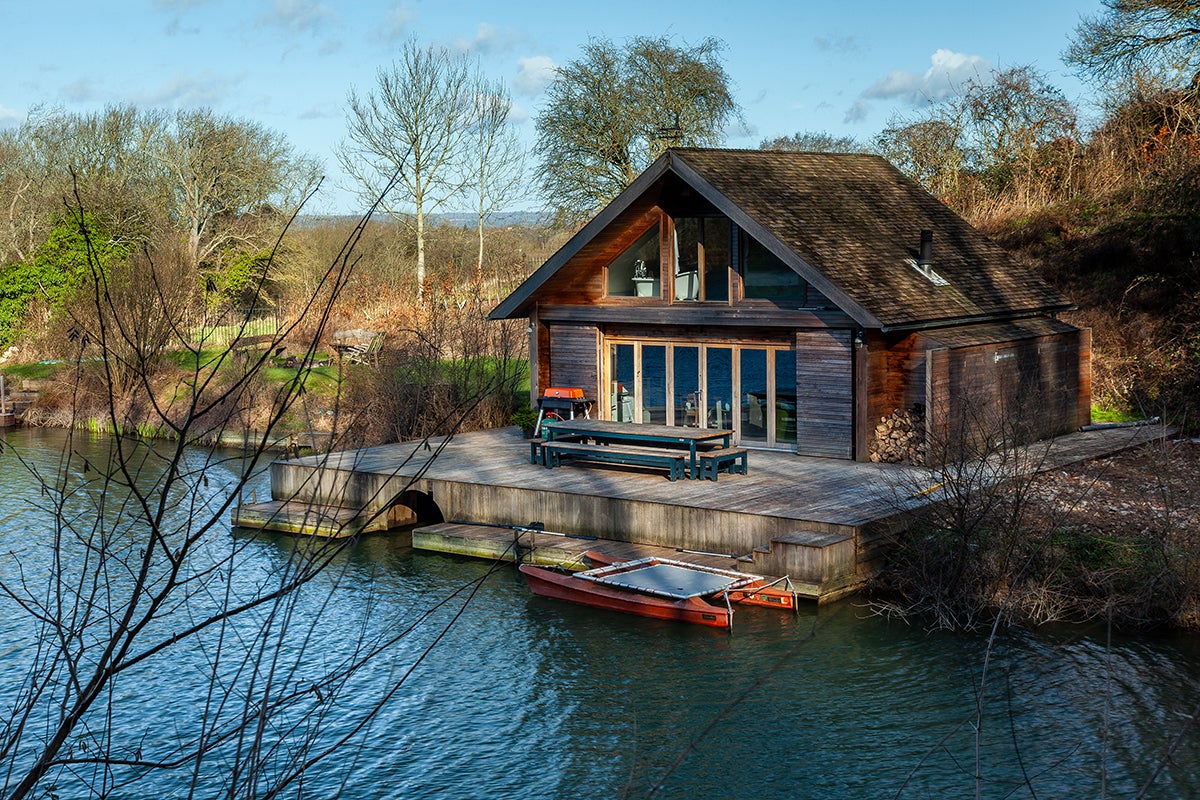 Wild swimmers will love this cute house. Ditchling sits on the edge of its lake and has a wide wooden platform floating above it. There are also three pontoons, a dive platform, and a bunch of rowing boats and rafts that you can use however you like. Two small box beds in the living room are good for kids. For adults, there is a big double bed and a bathroom with a view of the lake upstairs.
The price per night starts at £350 for a four-person unit
Cornish Tipi Holidays, Cornwall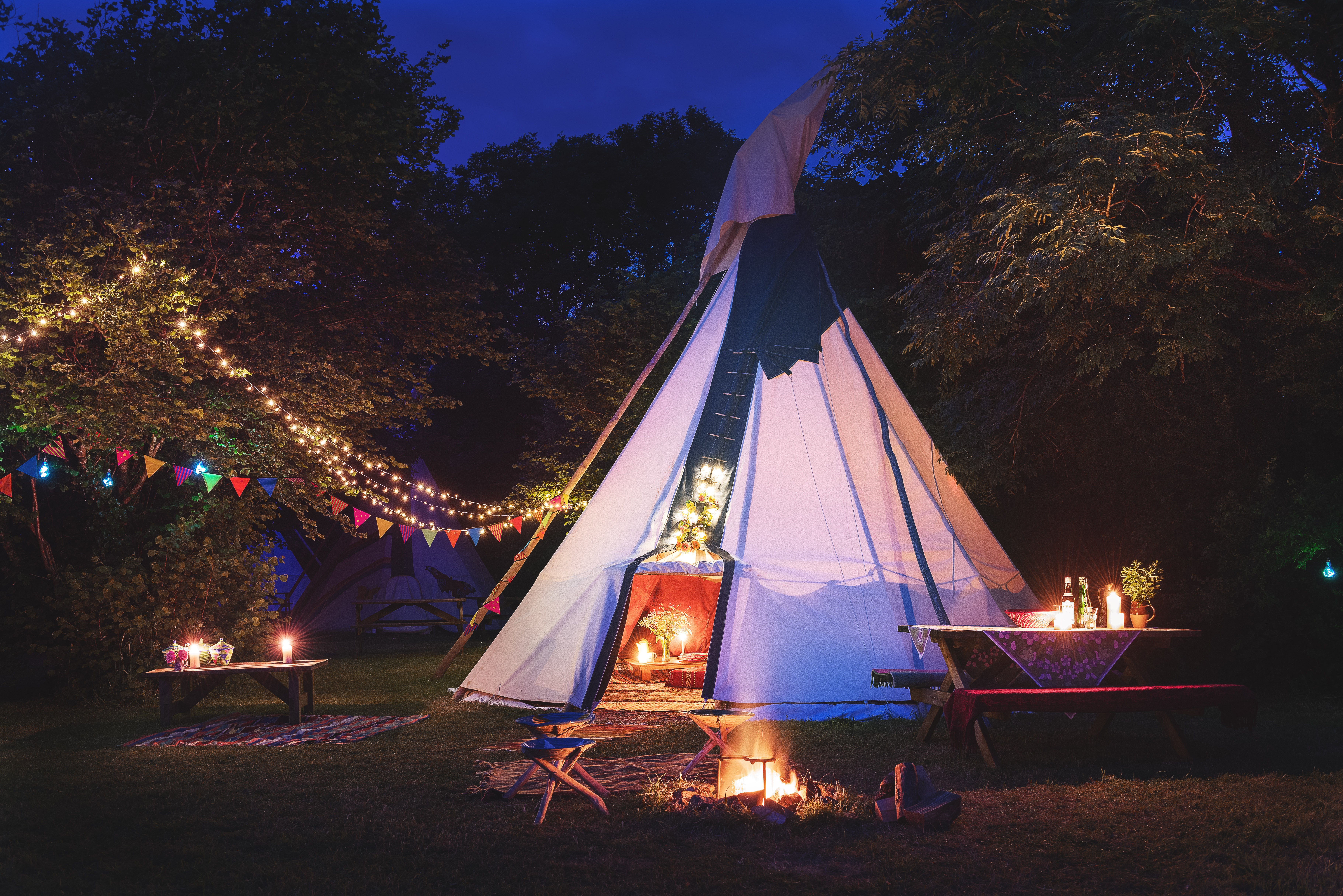 In this magical hidden valley in north Cornwall, tall white tipis are set up around a clear green swimming lake. Some are in a big meadow, while others are in their private forest glades. At Cornish Tipi Holidays, there is a pond and a row boat that make you want to spend all day playing in the water. However, the coast is only a 10-minute drive away. It's pretty simple inside the tipis, but they do have rugs, fire pits, and hot baths for everyone to use.
The cost of a six-person teepee starts at £80 per night
West Lexham, Norfolk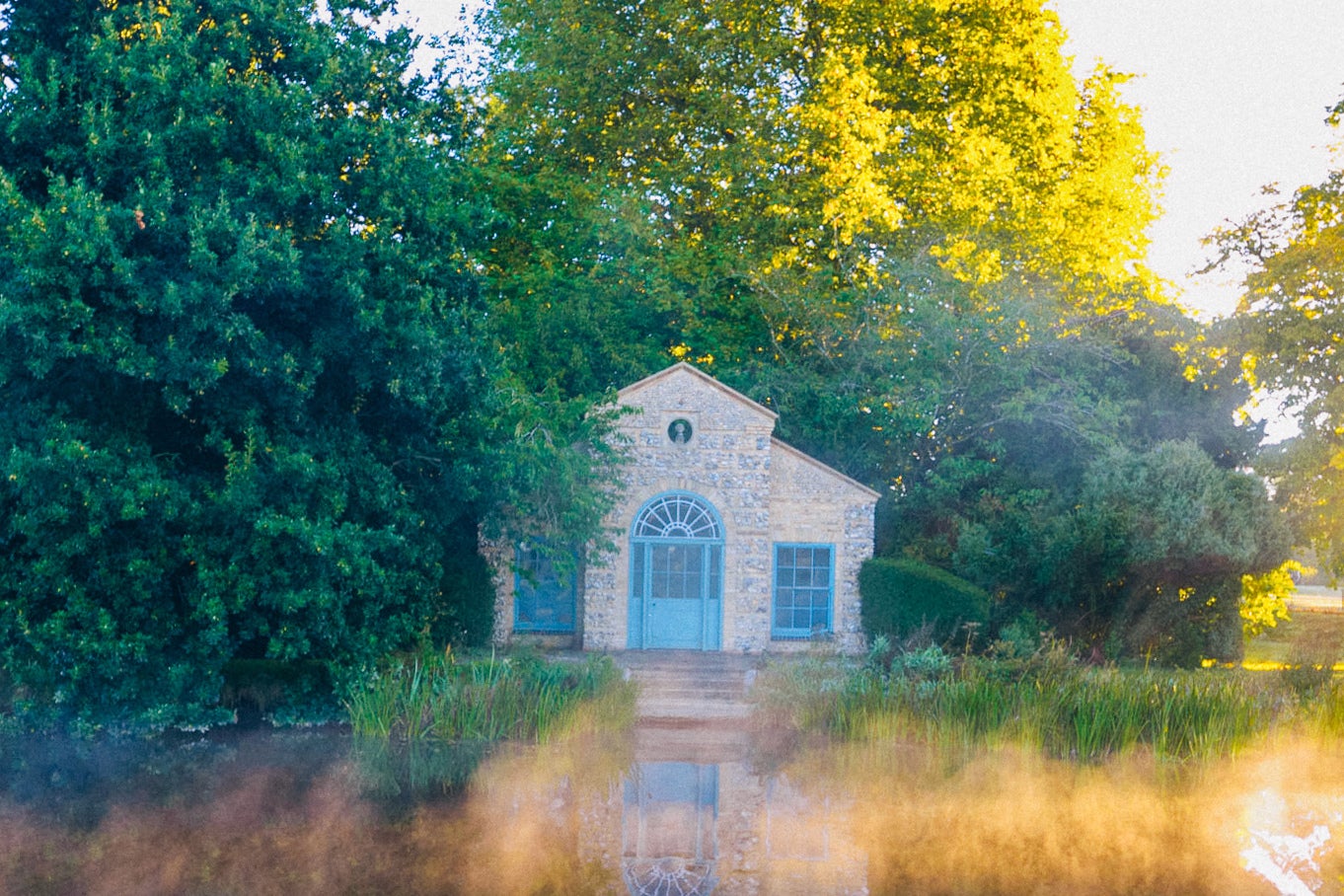 You can choose from the very fancy tree houses, bell tents, and cozy homes at West Lexham if you want a swimming staycation with all the bells and whistles. This farm is in the woods and has some really beautiful tree houses. They have log stoves, soft double beds, and an outdoor kitchen with a pizza oven that everyone can use. During the pandemic, the swimming pool is closed, but you can swim in the reed-lined lake. You might see herons and otters there.
For a bell tent that sleeps two, it costs £90 per night
Eilean Shona, Loch Moidart, Scotland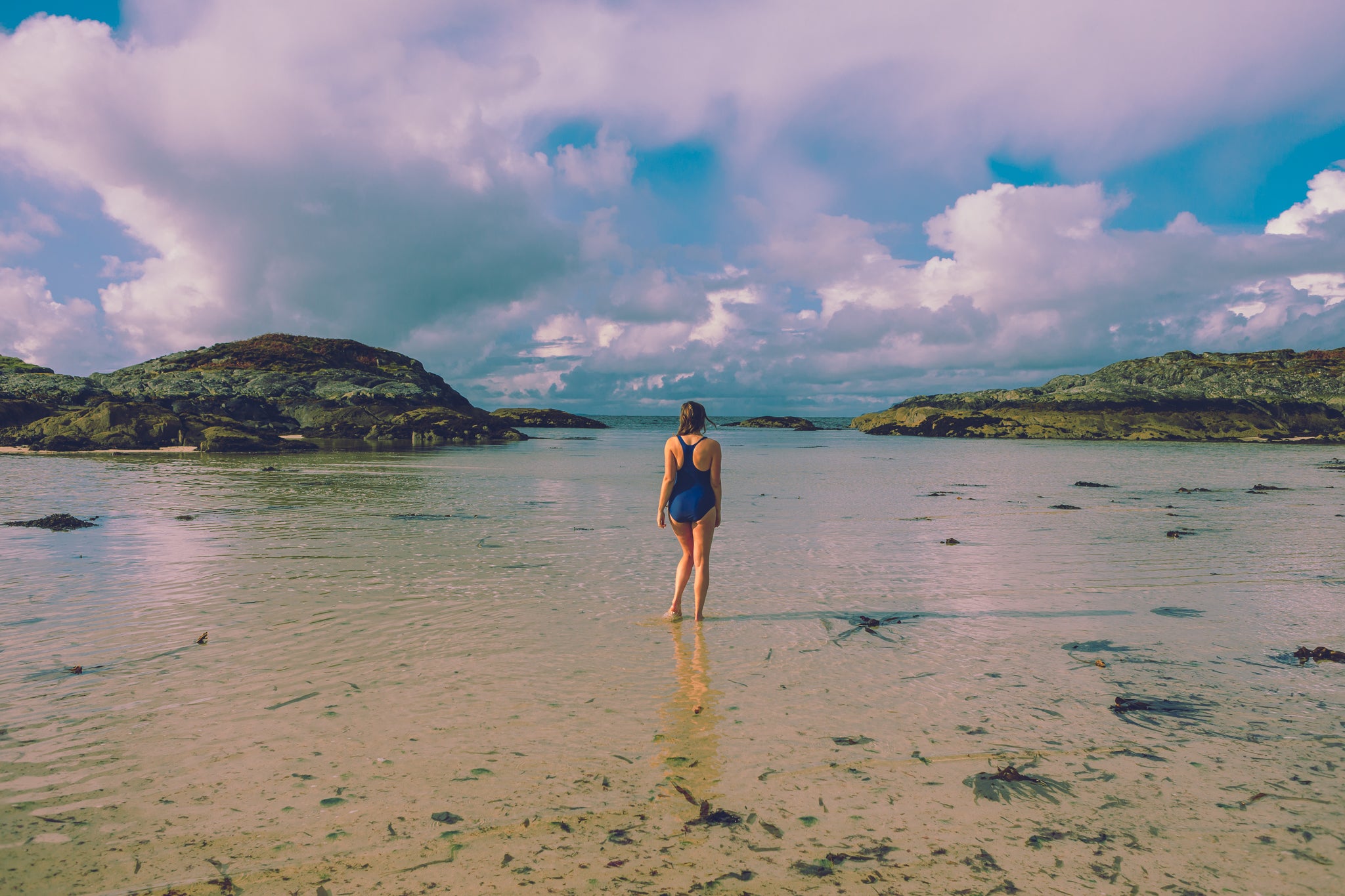 "A wild, rocky, and romantic island it is, too," J.M. Barrie wrote of Eilean Shona. Barrie got the idea for Peter Pan from a trip to this real-life Neverland off the west coast of Scotland. You can now stay in one of eight self-catering cottages spread out around Eilean Shona, which doesn't allow cars. You can then swim in the clear, cold water of Loch Moidart, exploring the shore for secret coves or jumping in from the pier on the island itself.
For a cottage sleeping two, prices start at £1,100 a week
Tarn Foot Campsite, Cumbria
The camping field is simple and not fancy. It is near Ambleside and in a quiet part of the Lake District. There are only 25 campsites, and one camper said there was "just a toilet, a tap, and tarn." But it's great for camping in a simple way, and the calm waters of Loughrigg Tarn are only a minute's walk away. In the summer, you can cool off in the water on a hot evening or spend the day at the tarn's shore, where kids can hunt for tadpoles.
£8 per person per night.
Kudhva, Cornwall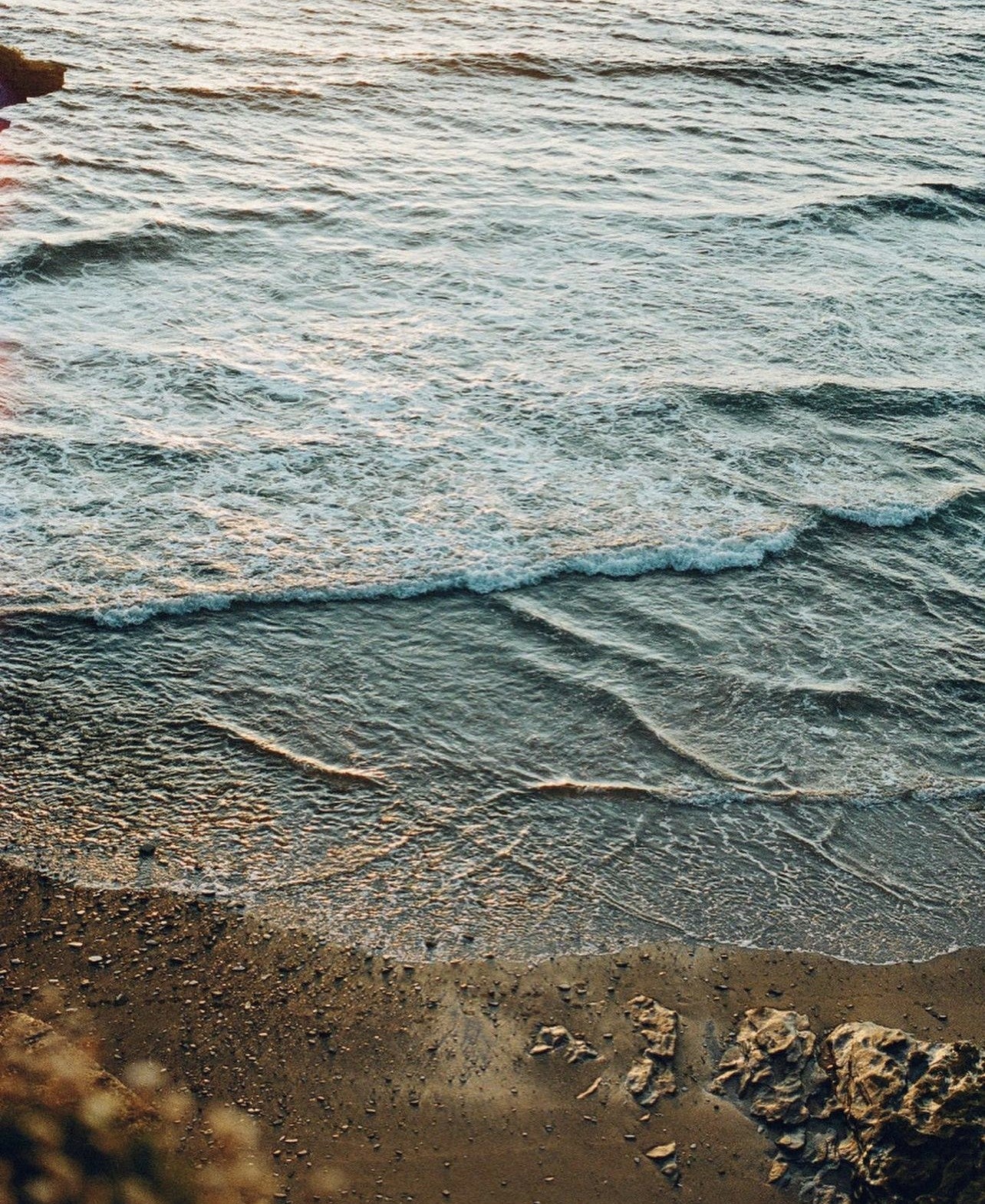 Kudhva is on the northern coast of Cornwall, "where the land meets the sea." They have amazing views of the Atlantic Ocean from their tipis, "Danish Cabins," and the name-brand Kudhva cabins. These buildings look like treehouses and are built above ground to give guests the best views of the forest and coast. They have a mezzanine bed for two people and lots of room to sit and relax. The spot is 42 acres and has a waterfall and a lake where people can swim in the wild. It is also close to the coast.
The tipis start at £120 per night, and the kudhvas at £137 per night (both require a minimum two-night stay).
Glenmore Campsite, Aviemore, Scotland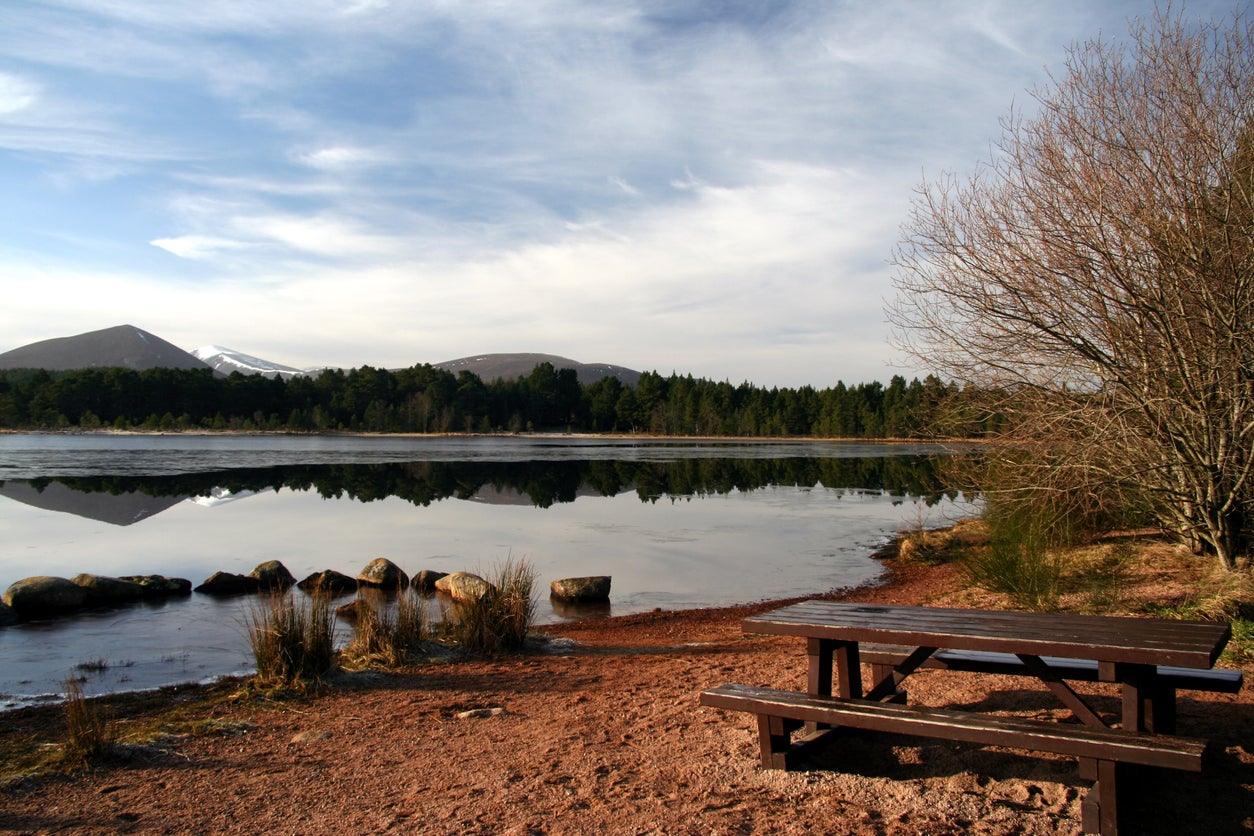 Glenmore is the best place for a camping vacation because it is in Cairngorms National Park. Rolling hills and pine forests surround the site, and it has direct access to the beaches of Loch Morlich. Because of Scotland's lax open-access rules, visitors can swim or do other water sports while taking in views of the country's biggest mountain range.
In low season, the cost of a night is £21.05, and in high season, it is £36.40
Conclusion:
Wild swimming in the UK offers a unique and exhilarating way to connect with nature, explore the stunning landscapes, and rejuvenate your spirit. The ten best wild swimming stays we've explored in this guide showcasing some of the most beautiful and pristine locations across the country, providing you with an opportunity to experience the magic of open-water swimming. From the tranquil lakes of the Lake District to the rugged coastlines of Cornwall and the hidden gems in between, there's a wild swimming stay to suit every taste.
FAQs:
1. Is wild swimming in the UK safe?
Wild swimming can be safe if you take proper precautions. Always check the water conditions, be aware of currents and tides, and ensure you're well-prepared with the right equipment. It's advisable to swim with a buddy, especially in more remote locations. Follow safety guidelines, wear suitable wetsuits or swimming gear, and respect the environment.
2. Are there facilities at wild swimming spots?
Facilities can vary greatly. Some wild swimming spots have basic amenities like parking areas, changing rooms, and nearby cafes, while others are more remote with limited facilities. Research the specific location you plan to visit to know what to expect.
3. Do I need the experience to go wild swimming?
While some wild swimming spots are suitable for beginners, it's essential to have some swimming experience, be confident in the water, and understand the challenges of open-water swimming. If you're new to wild swimming, consider taking a course or joining a local club for guidance and safety.
4. Can I bring my children to wild swimming spots?
Many wild swimming locations are family-friendly, but it's crucial to assess the safety of the area and the swimming conditions before bringing children. Always supervise kids closely, ensure they wear appropriate safety gear, and educate them about the risks and precautions of open-water swimming.
5. Are there any restrictions on wild swimming in the UK?
Wild swimming is generally legal in the UK, but some private landowners or local authorities may have specific rules or restrictions. Always respect local regulations and the environment, and be mindful of any conservation efforts in the area.
6. How can I find the best wild swimming spots in the UK?
There are various resources available, including books, online forums, and websites dedicated to wild swimming. You can also ask local swimmers for recommendations or join social media groups to connect with the swimming community and discover hidden gems.
7. What gear do I need for wild swimming?
Essential gear includes a swimsuit, wetsuit, or drysuit (depending on the water temperature), swim shoes, and goggles. Additional equipment, like safety buoys, can be beneficial for longer swims. It's essential to stay warm and safe in the water.
8. Can I camp or stay overnight at wild swimming spots?
Some wild swimming locations offer camping or nearby accommodation options, while others may not. Research the specific spot you plan to visit to see if there are places to stay overnight.
9. Are there any environmental concerns with wild swimming?
It's important to practice Leave No Trace principles, respect wildlife and habitats, and dispose of your waste properly. Avoid disturbing the natural environment and be a responsible swimmer by leaving the area as beautiful as you found it.
10. What's the best time of year for wild swimming in the UK?
The best time for wild swimming in the UK typically falls between late spring and early autumn, when water temperatures are more comfortable. However, some swimmers enjoy the thrill of swimming in cold water in the winter. Check local conditions and be prepared for varying water temperatures throughout the year.